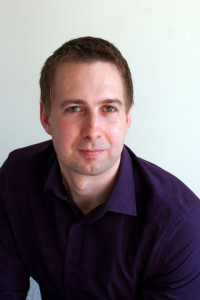 My first published work, back in primary school, was a James Bond parody featuring a secret agent granny, and won me a PlayStation from a writing magazine. I then played PlayStation non-stop for the next few years, pausing only to write an Independence Day parody featuring murderous infants in the place of aliens. Rather than being locked up, I came second in a national competition and was given £40 for my disturbed musings.
After school the writing became less prolific, with my goal of having a novel published slowly relegated to 'Tomorrow,' that magical place where everything happens.
This all changed when I discovered Nanowrimo, way back in 2011. It was an epiphany, that rather than taking decades, the first draft of a novel could be written in just 30 days. I've taken part every year since.
I'm currently in the process of revising my first book (not a parody, I promise) for publication later this year. With the tentative title 'Pain & Gain,' the story is a thriller set in the near future London.
Along with writing, I love reading, mountain biking, surfing, Firefly, long walks on the beach and clichés.
To keep up to date on all the crazy happenings, exclusive updates, free stories and the opportunity for review copies of my novels, sign up in the box on the right.